| | |
| --- | --- |
| Owned by Character | N/A |
| Owned by Player | Mods |
| Accessibility | Totally Public Building |
| Damage Permissions | Yes! Remember, ask a mod if the damage is huge. |
| Current Residents | No. |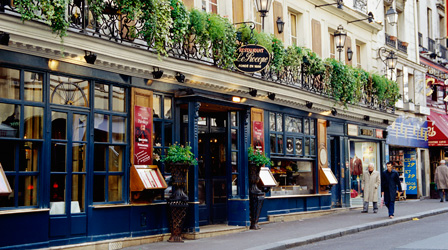 This appears to be a perfect replica of the Café Procope. It is located in Speares. Despite the word 'café', it is a full-featured restaurant rather than a coffee house, and has both indoor and outdoor seating.
Ad blocker interference detected!
Wikia is a free-to-use site that makes money from advertising. We have a modified experience for viewers using ad blockers

Wikia is not accessible if you've made further modifications. Remove the custom ad blocker rule(s) and the page will load as expected.